React, Material-UI, D3
The NOMAD UI is the portal to the worlds largest materials science database. Interactive visualizations and a powerful autocomplete search bar allow to efficiently filter million of entries based on complex facets of heterogenous metadata.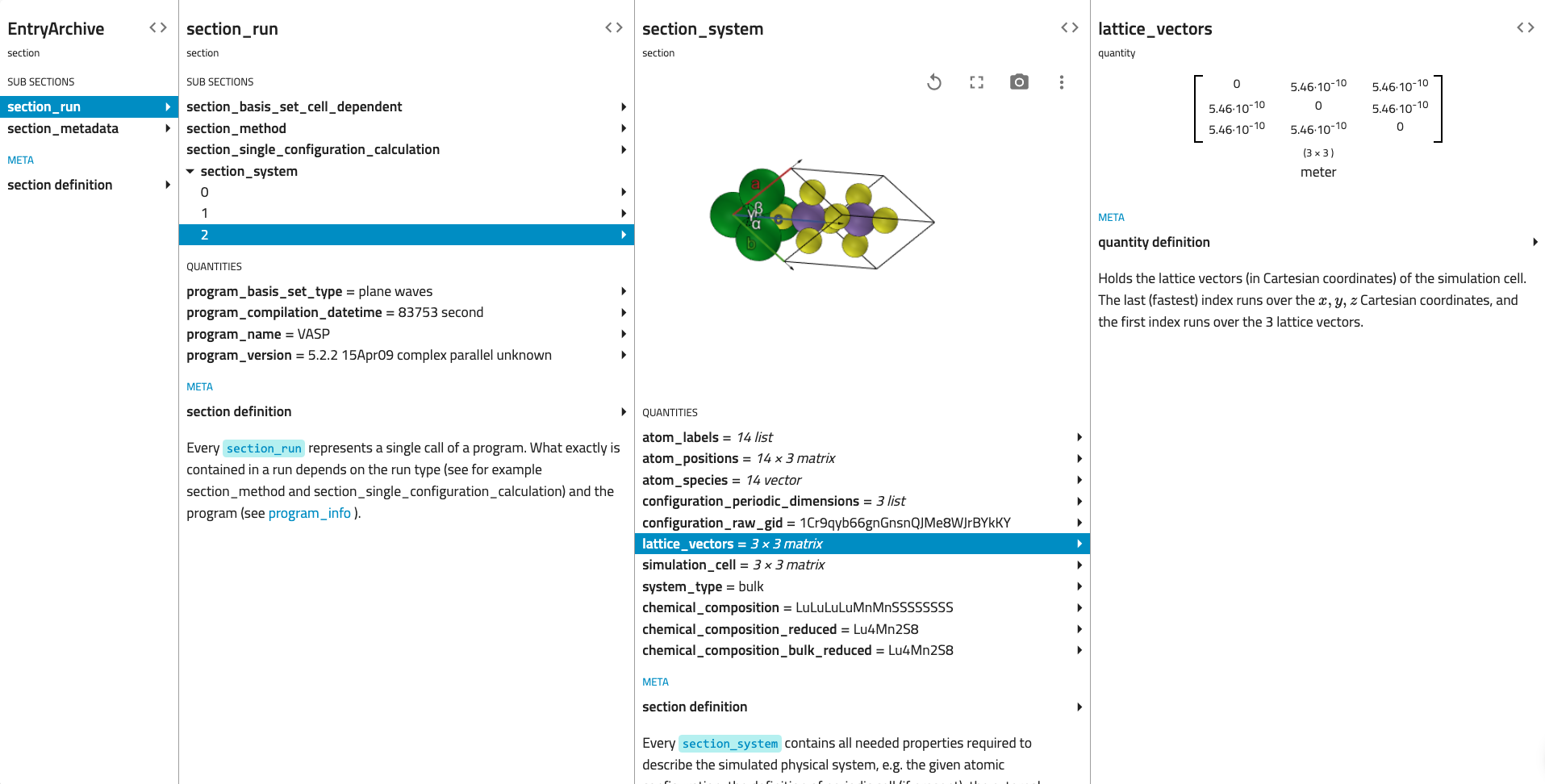 NOMAD's complex metainfo system that describes a complex data structure comprising thousands of different properties allows this frontend to visualize and consistently represent data acquired from different 40 different databases, data formats, and material science simulation tools.
Javascript, React, Recoil, Material-UI, D3
REST API for accessing the >500 billion different research data
In NOMAD we combined a parallel filesystem with mongoDB and Elasticsearch to provide instant access to billions of different data points processed from 50TB of raw data from over 10 million material simulations. Processing runs in distributed task queues, parses over 40 different formats, and runs comprehensive classifications and normalization steps. The backends REST API allows researchers to automate their work and drives the complex SPA frontend. All NOMAD services are using a customized keycloak-based SSO user management.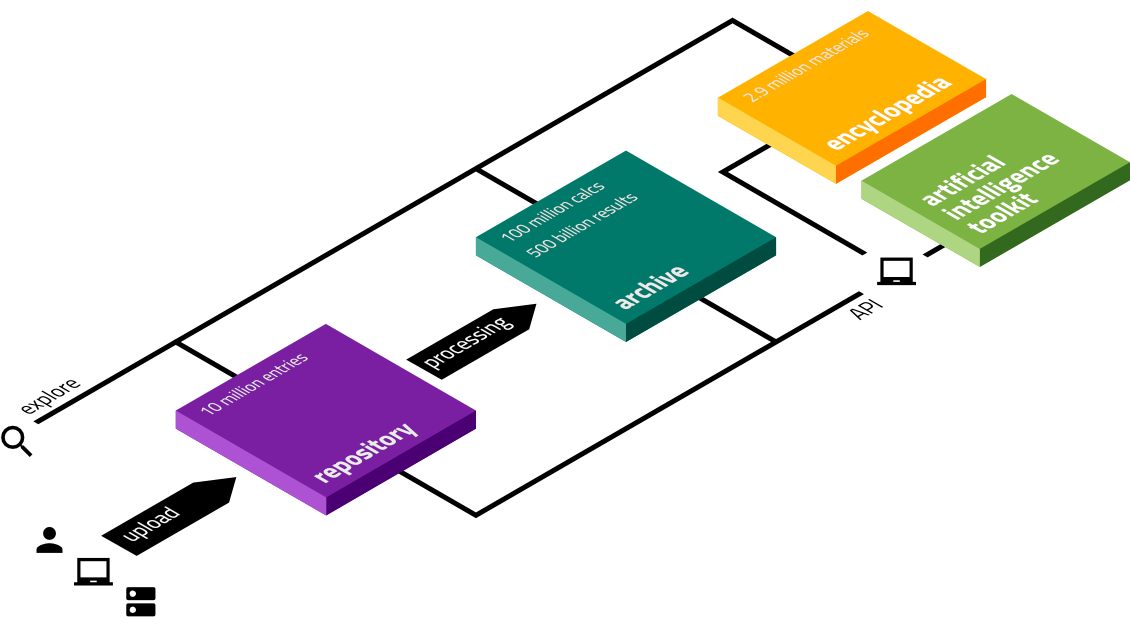 Python, REST, Flask, FastAPI, Elasticsearch, MongoDB, Keycloak, RabbitMQ/Celery, GPFS
Running in a cluster
With high and unpredictable workloads imposed by large amounts of data and complex classification and normalization of scientific data, we have to run NOMAD in a cluster with tools that allow to deploy and scale all components with ease. Deployment scripts based on docker-compose or helm allow us to easily setup and maintain NOMAD installations on Max Planck's HPC compute facility in Garching and at external sites alike.
NOMAD improves constantly with contributions from many developers. Test driven development, CI/CD, and GIT is the only way to maintain its constantly growing codebase.
Docker, Docker-compose, Kubernetes, Helm, GitLAB-CI, Pytest, TDD