Large Software Models
Increasingly complex software systems, require increasingly complext software models. Large models are traditianlly managed with SQL database persistent layers. However, SQL databases do not scale enough or are otherwiese indadequate due to the graph-like nature of software models in certain application contexts.
EMF-Fragments [ ] is a NoSQL persistent layer for EMF models. With EMF-Fragments, I explored the scalebility properties of a fragmentation-based persistence that facilitates the nature of document databases like mongoDB.
On application for these large software models is model-based mininig of source code repositories. SrcRepo [ ] uses reverse engineering to create large abstract syntax trees models of whole source code repositories comprising all branches and revisions of code.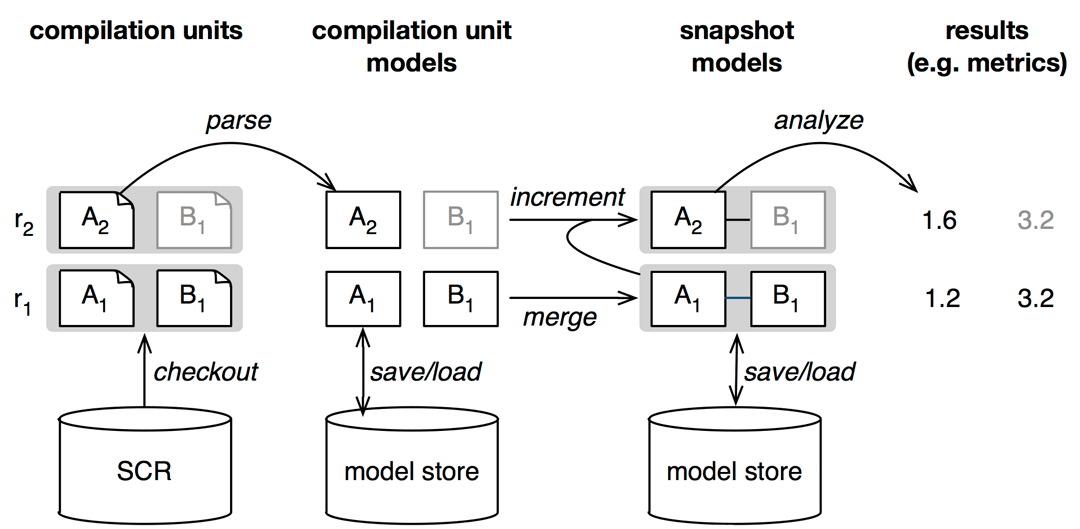 Eclipse, EMF, Reverse Engineering, Java, Metrics, Data Mining, Statistics, MongoDB, NoSQL, Git
Sensor Networks
To understand the possibilities of wireless sensor networks for smart cities, we created and experimented with the HWL, a heteregenous 300 node wireless mesh network equipped with seismic sensors on the Humboldt University research campus in Berlin.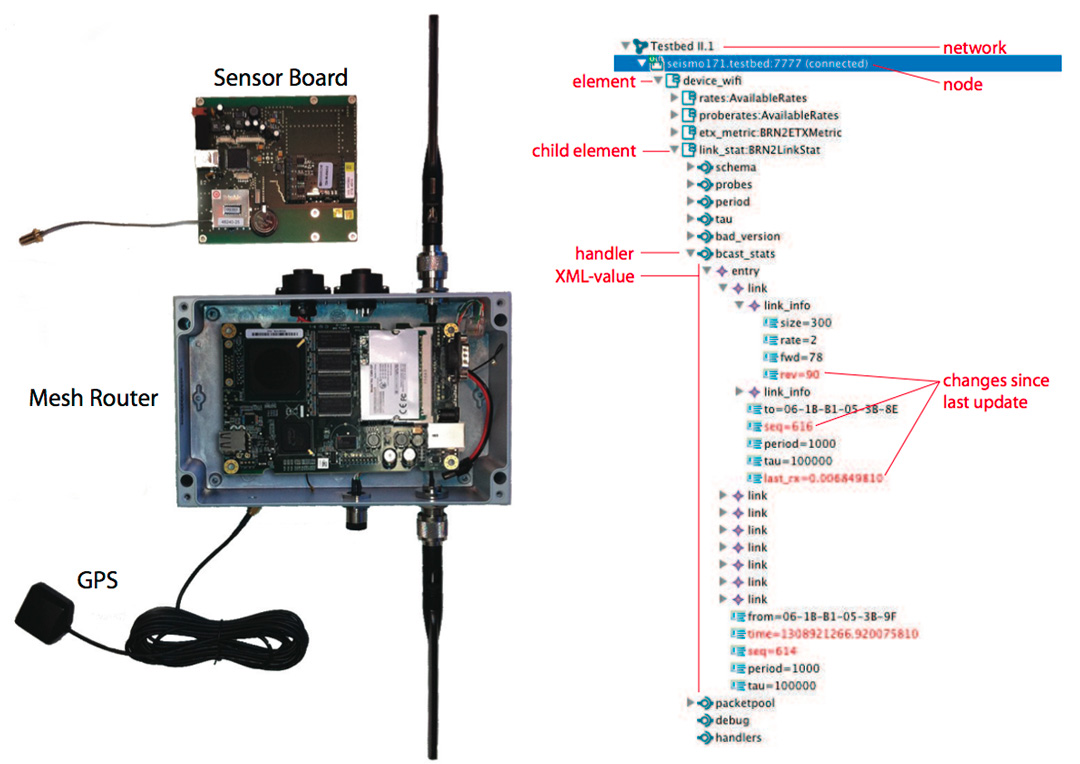 To manage the network, configure its software components, and process the large ammounts of different data, I developed the clickwatch framework. Clickwatch [ ] represents data, configurations, and changes in an MIT Click-driven network in a singlular visual model; allows to manage, persist, and analyse this data.
Eclipse, EMF, XML, Statistics, MongoDB, NoSQL, WIFI, Networks, Click
DSLs
In contrast to general purpose computer languages, domain specific languages (DSL) are tailored for a specific application domain. While limited in scope, they adhere to the specific conventions and vocabulary of a specific domain and therefore allow for more precise, more readable, and more accessible expression. Often DSLs aspire to allow domain experts that have only a limited software engineering background to make meaningful contributions.
The Textual Editing Framework (TEF) [ ] is my contribution to the rich DSL ecosystem. In contrast to similar frameworks like Xtext, TEF allows for dynamic syntaxes that can change within a running IDE and intergates particularely well with other types of editors.
Eclipse, EMF, Xtext, GMF, Domain Modeling